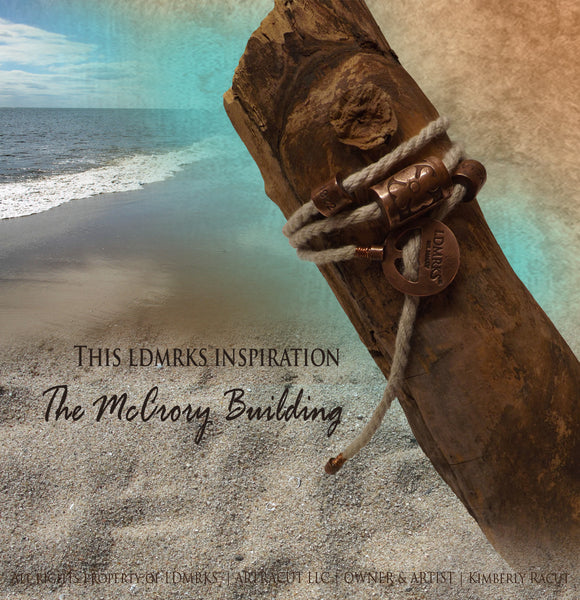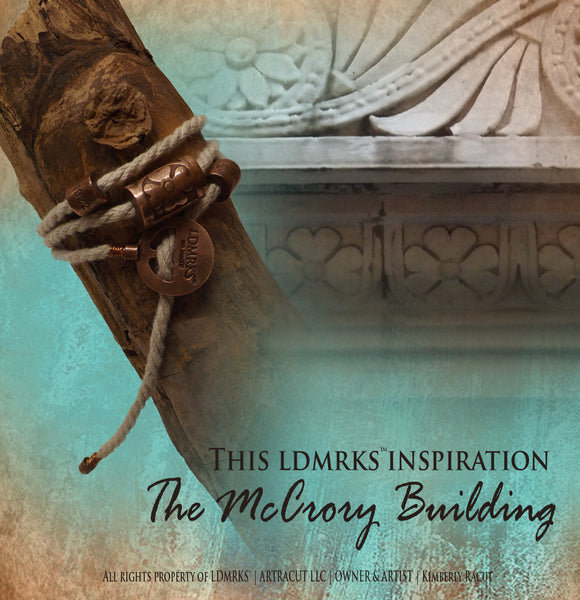 LDMRKS® McCrory Building Copper Beaded Wrap Bracelet MBCWB
This  LDMRKS® piece was inspired by The McCrory Building, built in 1922 and located on 2043 East 4th Street, Cleveland, Ohio. The center inspiration bead is paired with two accompanying handmade copper beads that read the building date of "1922" and the location "Cleveland" with a handmade copper connector on a fun wrap style bracelet of natural hemp rope cording for those summertime vibes all year round.
Handmade item
Material: Copper
Size: App. 7/8" to 1" and 1/2" circle (Inspiration bead)
Size: App. 1/2" and 3/8" circle (Paired beads)
Size: App 32"L Natural Hemp Rope Cording (Avg. wrist wraps app. 4 times)
**Each  LDMRKS® piece is handmade to order. Please allow 2 to 3 weeks for delivery. **
---
Each  LDMRKS® piece is uniquely distressed and polished. Each bend, scratch, and imperfection purposely remains. No two are ever exactly the same and may vary slightly from product image. 
This  LDMRKS® piece is packaged in a rustic, natural linen, hemp cord, drawstring bag and comes with a photo and the history about the building that was its inspiration. 
Also available in steel by email request.
All rights property of  LDMRKS® | ARTRACUT LLC | OWNER & ARTIST | Kimberly Racut
---
If you like this style of wrap bracelet, you might also like these.